On-Line Giving
To make a one time gift to our parish, or to create a regular on-line giving account, please click the link below:
Annual Catholic Appeal 2017
Make your pledge today!
To make a pledge to Annual Catholic Appeal on-line, click here.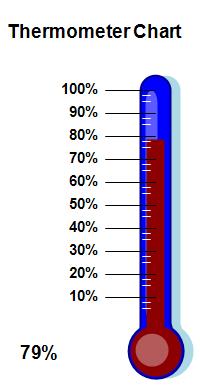 Address
10526 166th Ave NE
Redmond, WA 98052
425-883-7685
425-881-2207 (FAX)
Masses
Saturday Vigil Mass
5:00pm Cantor
Sunday
9:00am Sanctuary Choir
11:00am Gospel Choir
5:30pm Soul Purpose Choir
(ends for summer on June 11, 2017; resumes September, 2017)
Daily Mass
Monday 9:00am
Wednesday 9:00am
Thursday 9:00am
Friday 9:00am
Word & Communion Service
Tuesday 9:00am
Holy Days
9:00am and 7:00pm
Reconciliation
Confessions
Saturdays, 3:30pm - 4:30pm or by appointment
Exposition of the Blessed Sacrament
Each Friday after 9:00am Mass until 9:00pm
Office Hours
Monday - Friday
8:30am - 4:30pm
Welcome!
Welcome to St. Jude Catholic Church! We are delighted to invite you to join us in striving to become intentional disciples of the Lord Jesus. From the days of its founding St. Jude has created a spirit of hospitality and radiated the love of Christ. We hope you will experience that here and that together we may become "ambassadors for Christ".
- Fr. James Johnson
Annual St. Jude Golf Tournament
Saturday, August 26, 2017
At the Blue Heron Golf Course in Carnation
Parishioners and guests are invited to participate in groups or as singles in this annual event. Registration begins at 9 am; Putting contest is at 9:30 am and Shotgun starts at 10:30 am. This is a 4-person scramble (best ball) format; handicaps are not required for the tournament. Prizes will be awarded after dinner for lowest and highest scores and for longest drive (both men and women), closest to the pin and putting contest.
Fees: $85 per player which includes: 18-holes round, power cart, BBQ dinner, range balls, and prizes. For more information or to sponsor the event, contact Bob Knievel at mrlndgr4@outlook.com.
Annual Catholic Appeal 2017
WE NEED EVERYONE TO PARTICIPATE!
This year's Annual Catholic Appeal has us reflect upon A Future Full of Hope: Passion for our Faith, Promise for our Future, Care for our Community, and Love for our Family. Please prayerfully consider giving to the needs of our Archdiocesan church as we reflect on our shared ministry together in western Washington over the next four weeks.
This year, 2017, we have set a parish goal of $350,000 which we can only meet with your help and generosity. This years rebate will be used to help fund the Parish Hall Kitchen Remodel. Please fill out a pledge envelope today or go online to donate through the link on the parish website or by going directly to www.seattlearchdiocese.org/donate. Thank you if you have already made your gift to the Appeal!
We invite every parishioner who has not already given a leadership gift to the Kitchen Campaign) to consider doubling their gift to the Appeal, for this year only, to help fund the Parish Hall Kitchen renovation.

The Annual Catholic Appeal has something NEW this year! Have you ever wanted to see the hands, faces, and places of the Annual Catholic Appeal in Western Washington? Your Church supports many ministries and services throughout the Archdiocese - made possible by YOU!
Watch the video now to see your gift in action!

Safe Parking
Safe Parking is available at St. Jude. There are 7 spaces available for vehicles. Adult men and women and couples are welcome. Intakes occur from 8:30 - 4:30 Monday through Thursdays or by appointment, as well as from 6:00 - 8:00 pm every night.
For more information, please call 425-658-4982 between the hours of 8:00 am and 10:00 pm.