On-Line Giving
To make a one time gift to our parish, or to create a regular on-line giving account, please click the link below:
Annual Catholic Appeal 2017
Make your pledge today!
To make a pledge to Annual Catholic Appeal on-line, click here.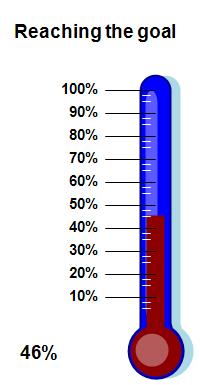 Address
10526 166th Ave NE
Redmond, WA 98052
425-883-7685
425-881-2207 (FAX)
Masses
Saturday Vigil Mass
5:00pm Cantor
Sunday
9:00am Sanctuary Choir
11:00am Gospel Choir
5:30pm Soul Purpose Choir
(September 7, 2014 - May 2015)
Daily Mass
Monday 9:00am
Wednesday 9:00am
Thursday 9:00am
Friday 9:00am
Word & Communion Service
Tuesday 9:00am
Holy Days
9:00am and 7:00pm
Reconciliation
Confessions
Saturdays, 3:30pm - 4:30pm or by appointment
Exposition of the Blessed Sacrament
Each Friday after 9:00am Mass until 9:00pm
Office Hours
Monday - Friday
8:30am - 4:30pm
Welcome!
Welcome to St. Jude Catholic Church! We are delighted to invite you to join us in striving to become intentional disciples of the Lord Jesus. From the days of its founding St. Jude has created a spirit of hospitality and radiated the love of Christ. We hope you will experience that here and that together we may become "ambassadors for Christ".
- Fr. James Johnson
Ascension of the Lord into
Heaven
This weekend we observe the Solemnity of the Ascension of the Lord. This event happened the 40th Day after the Resurrection and in many places is still observed on that day: Ascension Thursday but in most places in the United States, it is now observed on the following Sunday. Jesus' Ascension reminds us that this life is not the end. The Way following Jesus ultimately leads to our return to the Father in Heaven. A few years ago, in a Catechesis on the Creed, Pope Francis reflected on the heart of this mystery in a beautiful way:
"The Ascension of Jesus into heaven acquaints us with this deeply consoling reality on our journey : in Christ, true God and true man, our humanity was taken to God. Christ opened the path to us. He is like a roped guide climbing a mountain who, on reaching the summit, pulls us up to him and leads us to God. If we entrust our life to him, if we let ourselves be guided by him, we are certain to be in safe hands, in the hands of our Saviour, of our Advocate…. ….the Ascension does not point to Jesus' absence, but tells us that he is alive in our midst in a new way. He is no longer in a specific place in the world as he was before the Ascension. He is now in the lordship of God, present in every space and time, close to each one of us. In our life we are never alone: we have this Advocate who awaits us, who defends us. We are never alone: the Crucified and Risen Lord guides us…"
This weekend also marks Memorial Day. Let us take a moment to remember all those who have give their lives in service of our nation, defending our freedom, and protection our nations so selflessly.
Memorial Day 2017
This weekend marks Memorial Day. Let us take a moment to remember all those who have so selflessly given their lives in serving our nation, defending our freedom, and protecting our nation.
There will be NO Mass or Communion Service this Monday, May 29th.
The Parish Office will be closed in observance of Memorial Day.
Annual Catholic Appeal 2017
WITHOUT YOU, THERE WOULD BE NO CHURCH
This year's Annual Catholic Appeal has us reflect upon A Future Full of Hope: Passion for our Faith, Promise for our Future, Care for our Community, and Love for our Family. Please prayerfully consider giving to the needs of our Archdiocesan church as we reflect on our shared ministry together in western Washington over the next four weeks.
This year, 2017, we have set a parish goal of $350,000 which we can only meet with your help and generosity. This years rebate will be used to help fund the Parish Hall Kitchen Remodel. Please fill out a pledge envelope today or go online to donate through the link on the parish website or by going directly to www.seattlearchdiocese.org/donate. Thank you if you have already made your gift to the Appeal!
We invite every parishioner who has not already given a leadership gift to the Kitchen Campaign) to consider doubling their gift to the Appeal, for this year only, to help fund the Parish Hall Kitchen renovation.

The Annual Catholic Appeal has something NEW this year! Have you ever wanted to see the hands, faces, and places of the Annual Catholic Appeal in Western Washington? Your Church supports many ministries and services throughout the Archdiocese - made possible by YOU!
Watch the video now to see your gift in action!

Safe Parking
Safe Parking is available at St. Jude. There are 7 spaces available for vehicles. Adult men and women and couples are welcome. Intakes occur from 8:30 - 4:30 Monday through Thursdays or by appointment, as well as from 6:00 - 8:00 pm every night.
For more information, please call 425-658-4982 between the hours of 8:00 am and 10:00 pm.